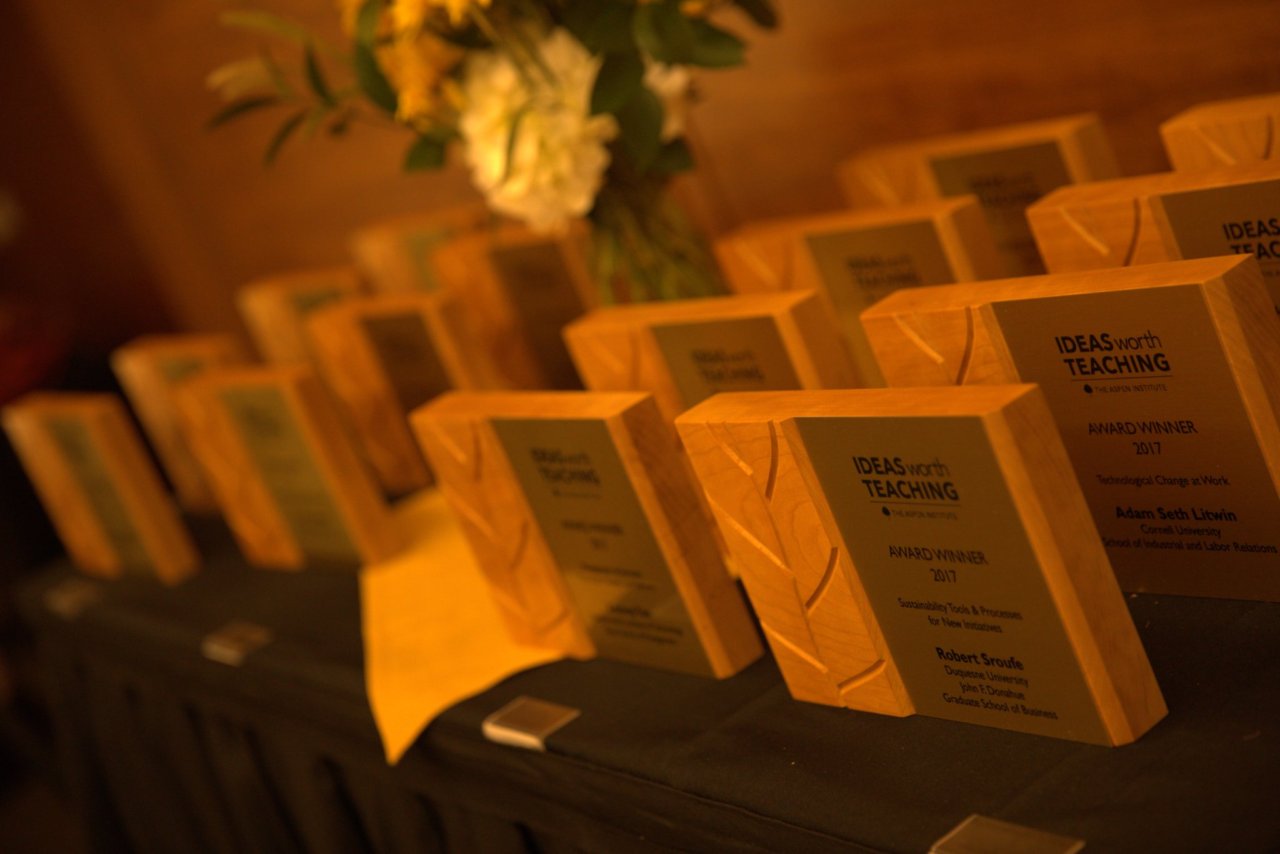 2019 Ideas Worth Teaching Awards
The Ideas Worth Teaching Awards seek to honor exceptional teaching that prepares students to respond to issues dramatically altering our economies and societies—from inequality, to climate change, to the diffusion of automation and AI.
Nominations for 2019 are now closed.
Thank you to all those who submitted nominations for this year's awards!
From the start, the Aspen Institute Business & Society Program has recognized management education as a crucial leverage point in shaping the skills and mindsets of next-generation talent in business. Today, the role for educators in preparing young leaders is ever more important and your nominations help us highlight what is possible in management education.
Please see the full call for nominations below for more details on the types of courses we are seeking.
We will be notifying the award winners in Fall 2019 and making a public announcement shortly after.
Awards Timeline:
Nomination Period: February 15th, 2019 - April 12, 2019

Course Selection: Summer/Fall 2019

Winners Announced: Winter 2019/20
To keep up-to-date on the Awards and all Ideas Worth Teaching, please sign up for our weekly e-digest!